[ad_1]

The internet is going wild after spotting an uncanny resemblance between actresses Millie Bobby Brown and Elizabeth Perkins.
The 17-year-old made her breakthrough in the Netflix series Stranger Things, in 2016, starring as Eleven opposite David Harbor and Winona Ryder.
Now a global star, fans have noticed she has a doppelganger, fellow actress Perkins, born in 1960.
A now-viral TikTok video, posted last week by @shuhuhuh, demonstrated the pair's incredible likeness to one another.
The TikToker shared a series of images of both stars side-by-side, mostly using photos from Perkins' younger years.
"Celebs written in the same font," she captioned the video, which has been seen more than seven million times, and can be seen here.
A study from 2015, published in the journal Forensic Science International, using data from the University of Adelaide, claimed the "likelihood that two people share the exact same face is in excess of one in a trillion."
Professor Maciej Henneberg, co-author of the research, said there are two ways to analyze facial traits.
"The use of 'descriptive' traits involves adjectives such as 'wide' and 'curved' to categorise facial features such as the nose, while 'metric' traits most commonly involve measuring the distances between specific points on the face," Henneberg said.
People were taken back by how much the women look alike, with Theresa suggesting on TikTok: "They should play mother and daughter in something."
Aquarius Baby joked: "What if these aren't coincidences and they're cloning these actors/actresses/musicians."
Ashley Walters commented: "I am pretty sure they are the same people."
"I didn't read the comment and caption, I thought these were the same person," Soni claimed.
EREN'S LEFT LEG exclaimed: "They have the same face I'm amazed."
Chloe Bryson asked: "Are they related? They have to be as the similarities are exact."
"My mouth fell open when I saw them… they're so alike it's crazy," @proudlizard wrote.
Amy4rmVegas admitted: "Shook! That's why Millie always looked familiar to me."
Perkins, now 61, rose to fame in the 1980s, and had her big breakthrough when she appeared opposite Tom Hanks in the 1988 film, Big.
She's also recognized for the 1994 classic, Miracle on 34th Street, and her long-running role as Celia Hodes in TV show Weeds.
Millie Bobby Brown and Elizabeth Perkins, taken in 2002 and 2018. Fans have noticed a striking similarity between the women.
Kevin Mazur/Vince Bucci/Getty Images
While Brown's resume is much shorter, it's equally impressive, with the teenager nominated for more than 20 awards after taking the acting world by storm, according to her IMDb page.
Brown has also won a host of awards as well, including back-to-back wins in 2020 and 2021 in the Kids' Teen Choice Awards for her role as Eleven.
And although she didn't win, she earned an Emmy nomination for Outstanding Supporting Actress in a Drama Series in 2017, when she was only 13.
She was also the youngest person ever to be included in Time's 100 most influential in 2018, when she was just 14.
Brown is set to reprise her role as Eleven in the Netflix hit-series, and while there's no official release date yet the streaming giant confirmed: "It's Official: Stranger Things 4 Coming in 2022"
Newsweek reached out to @shuhuhuh for comment.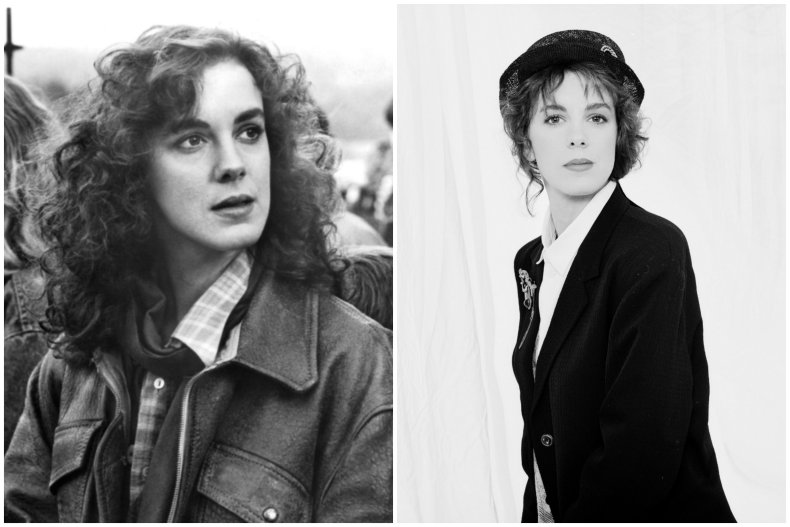 Photos of actress Elizabeth Perkins. People have commented on how the young actress looks like the Stranger Things star.
Michael Ochs Archives / Aaron Rapoport/Getty Images
[ad_2]